7Stanes Dalbeattie
Richorn, Dalbeattie Forest, Dalbeattie, DG5 4QT
Mountain Biking
Email Address

Phone Number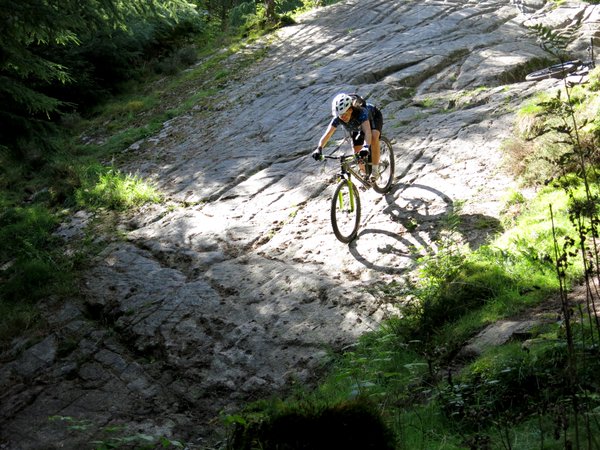 About
The Dalbeattie centre is one of the '7 Stanes' mountain biking centres in Scotland ('Stane' is a Scottish word for 'Stone'). Each of these centres has large stone sculpture to be found along its trails.
The Dalbeattie centre is located on the A710 about half an hour away from Dumfries on the edge of the Dalbeattie Forest, an almost coastal area famed for its granite rock.
The trails here consist of over 25km of easy to moderate routes suitable for families and less experienced individuals as well as 25km of more difficult red and black graded sections.
Parking is available at the trail head in the Richorn car park where you will also find toilet facilities. If you need to hire a bike you can do so at MPG cycles in the town between Monday and Saturday or at Gorsebank located close to the trail head 7 days a week, where you will also find a bike wash.