Aberfoyle Bike Park
The Scottish Wool Centre, Off Main Street, Aberfoyle, Stirling, FK8 3UQ
Mountain Biking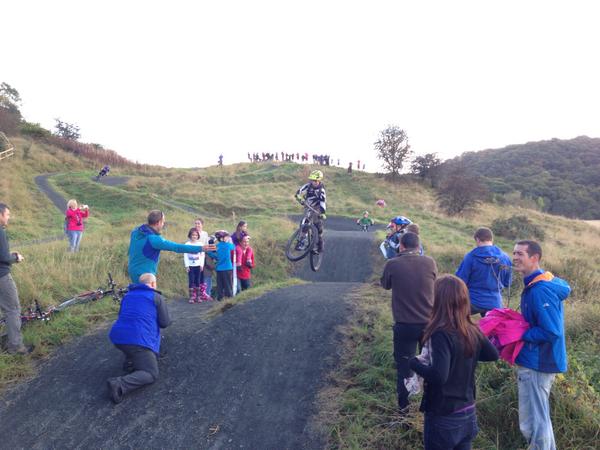 About
Aberfoyle Bike Park was developed by Bike Trossachs who aim to promote mountain biking in the Trossachs area of Scotland, funded through a variety of grants and local support.
Aberfoyle Bike Park was opened in May 2014 and is situated about 35 minutes away from Stirling by car near the edge of the Queen Elizabeth Forest Park.
The park is particularly good for young people to come and practice their bike skills on a variety of fun jumps, drops and trails. There is a blue graded route as well as red and black rated skills areas for the more experienced riders to enjoy.
You'll be able to find parking, places to eat and toilets in Aberfoyle and bike hire may be available from bike shops in the area.