Alum Pot
Selside, Settle BD24 0HZ, UK
Caving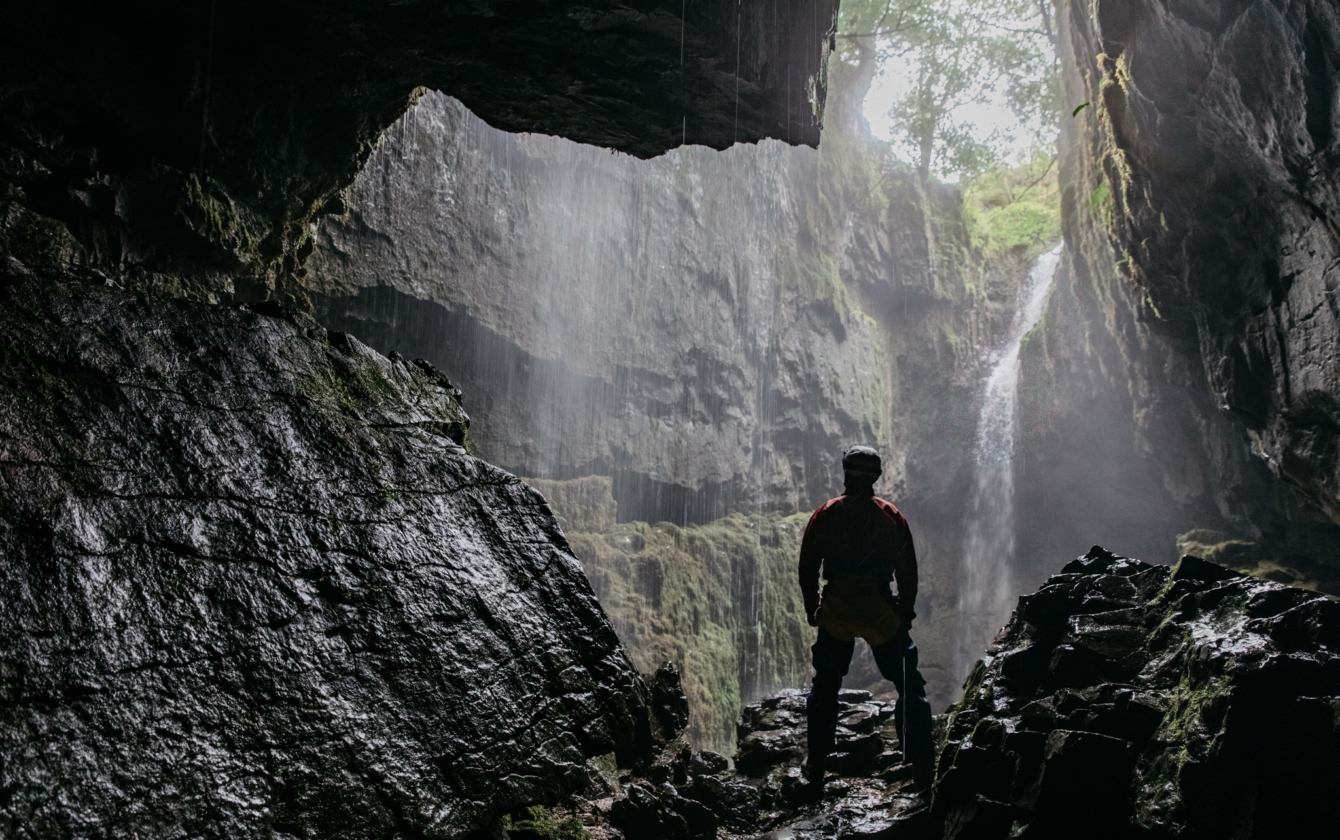 About
This cave might be shorter than others in the area, but its dramatic open shaft and variety of routes makes it a popular option for beginners and more experienced cavers alike. Cavers can enter Alum Pot via the low Long Churn Cave, or by abseiling 100 metres into the main chamber, with a small stream flowing down into the pothole. Alum Pot is connected to the nearby Diccan Pot, which is where most of the water in this cave enters.
One of the most popular features for cavers exploring Alum Pot/Long Churn Cave is the 'Cheese Press'; where the ceiling and floor begin to meet and adults have to squeeze their way through the gap to reach the other tunnel. There is also the option to access other sections of Alum Pot via caving ladders, or there are more conservative routes that bypass these sections also available for beginners.
In addition to its tunnels and pothole, Alum Pot also features deep pools and low stalactites to navigate through. Cavers should also keep a keen eye out for marine fossils that dot the walls of Alum Pot.
Please note, this cave is not located on public access land, and cavers must walk a kilometer from the parking site to reach the entrance of Alum Pot. Visitors must pay a small fee to Selside Farm for entry and parking. If there is no one present to collect the fee, visitors should post money and a note with their car registration details through the letterbox.
Before you go
Visitors should not enter unless accompanied with a guide or appropriate equipment.
There are no food or bathroom facilities in the area.
Please ensure you wear appropriate clothing, and you bring layers when accessing the cave - temperatures in the caves are much lower than ground temperature.
Cave with care and thought for the environment. Disturb nothing, whether living or geological.
Avoid touching formations.
Keep to marked routes and never cross conservation tapes.
Take nothing but photographs.
Do not pollute the cave - leave nothing behind.