An Socach
An Socach, Beauly IV4 7LH, UK
Hill Walking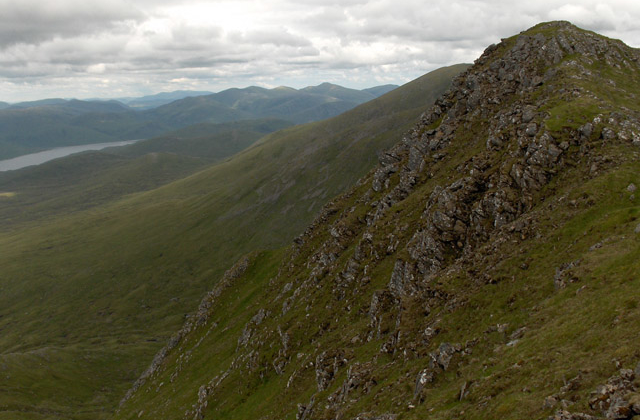 About
An Socach is a mountain in the Highlands of Scotland. As one of three Munros with this name, it is situated at the head of Glen Cannich above Loch Mullardoch and has an elevation of 1,069 metres.
This is a very remote area of the Highlands and therefore, An Socach is often combined with several other Munros in the area to really make the most of this stunning but isolated part of the Highlands. The Loch Mullardoch Munro walk covers 29 kilometres and includes An Socach along with Carn nan Gobhar, Sgurr na Lapaich and An Riabhachan. This route is mostly pathless, and includes a ridge walk, rocky ascents and descents, scrambling and a long walk back to the starting point. Park at Mullardoch Dam for the start of this walk.
This is a strenuous but varied and interesting walk with some fantastic views out over this remote part of Scotland.
Before you go
This is a wild and remote place so make sure you are fully prepared for your visit.

This means wearing the appropriate clothing and footwear for the the conditions, having a compass, map of the area and the knowledge to use these.

You should also take some food, plenty of water, a first aid kit with an emergency whistle, a head torch and a mobile phone. You should also have spare warm and waterproof clothing with you and a survival bag should you need to await rescue for an emergency situation on the mountain.

Always tell someone details of your route and give an indication of the time you should be expected back.