Calf Holes to Browgill
Pennine Way, Settle BD24 0JQ, UK
Caving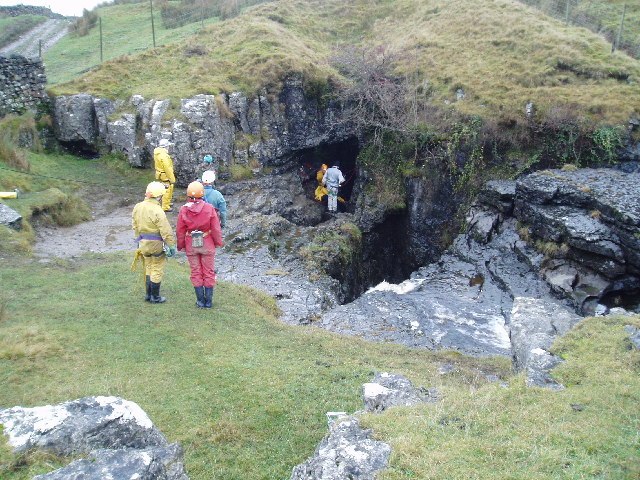 About
Calf Holes to Browgill is a short cave system that can be completed in a couple of hours, making it popular for beginners. Like nearby Birkwith Cave, Calf Holes to Browgill is prone to flooding and as such precautions should be taken before entering.
The route starts with an 11-metre pitch by the entrance, which can be completed by novice cavers. This drops into a shallow pool at the bottom. Here cavers should follow the roomy downstream passage, which eventually leads to the low Hainstworth's Passage. The next section, the rather intimidating-sounding "The Contortion", requires cavers to squeeze and crawl through a few bends. At this point cavers are at roof level into Browgill Cave.
Experienced cavers can descend via a waterfall from here, and novice cavers can follow a right-hand tube that leads to a staircase that avoids the waterfall. Here cavers should follow the rift until it opens into a chamber, and from there a low arch at the streamway. From here the route continues on a gradually enlarging passage and into daylight at Browgill.
Calf Holes to Browgill is not on public access land, and cavers must check in at High Birkwith Farm for permission to enter.
Before you go
Visitors should not enter unless accompanied with a guide or appropriate equipment.
There are no food or bathroom facilities in the area.
Please ensure you wear appropriate clothing, and you bring layers when accessing the cave - temperatures in the caves are much lower than ground temperature.
Cave with care and thought for the environment. Disturb nothing, whether living or geological.
Avoid touching formations.
Keep to marked routes and never cross conservation tapes.
Take nothing but photographs.
Do not pollute the cave - leave nothing behind.