Capernwray Diving Centre
Capernwray Quarry, Jackdaw Quarry, Capernwray Road Over Kellet, Carnforth, LA6 1AD
Scuba Diving
Email Address

Phone Number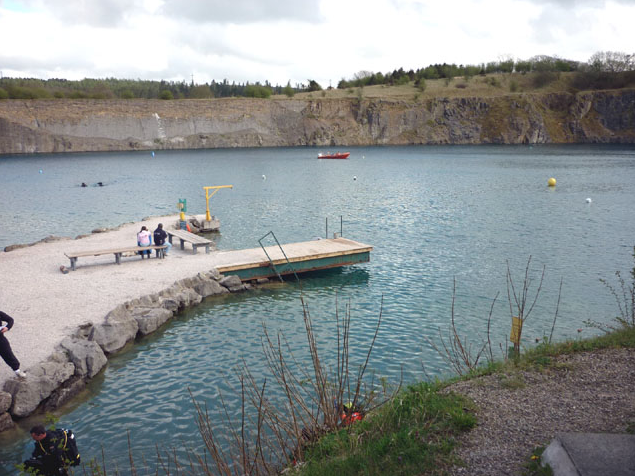 About
Capernwray Diving Centre is based at a large flooded former quarry in Carnforth, Lancashire.
Underwater attractions here include fish such as trout, perch and sturgeon, as well as numerous boats, including a former minesweeper. There is also a twin engined jet plane, a light aeroplane, two helicopters, a vidor diving bell, ISO shipping container, two plastic horses, a Thunderbird 4 style small yellow submarine, a devil statue, a plastic pigs and garden gnomes.
Lakeside facilities include full equipment hire, parking, dive shop, cylinder testing and refills, toilets, showers, heated changing and a restaurant.
Before you go
The site is open to all qualified divers and those undertaking a recognised training course.