Goatchurch Cavern
Bishop Sutton, Bristol BS40 7AU
Caving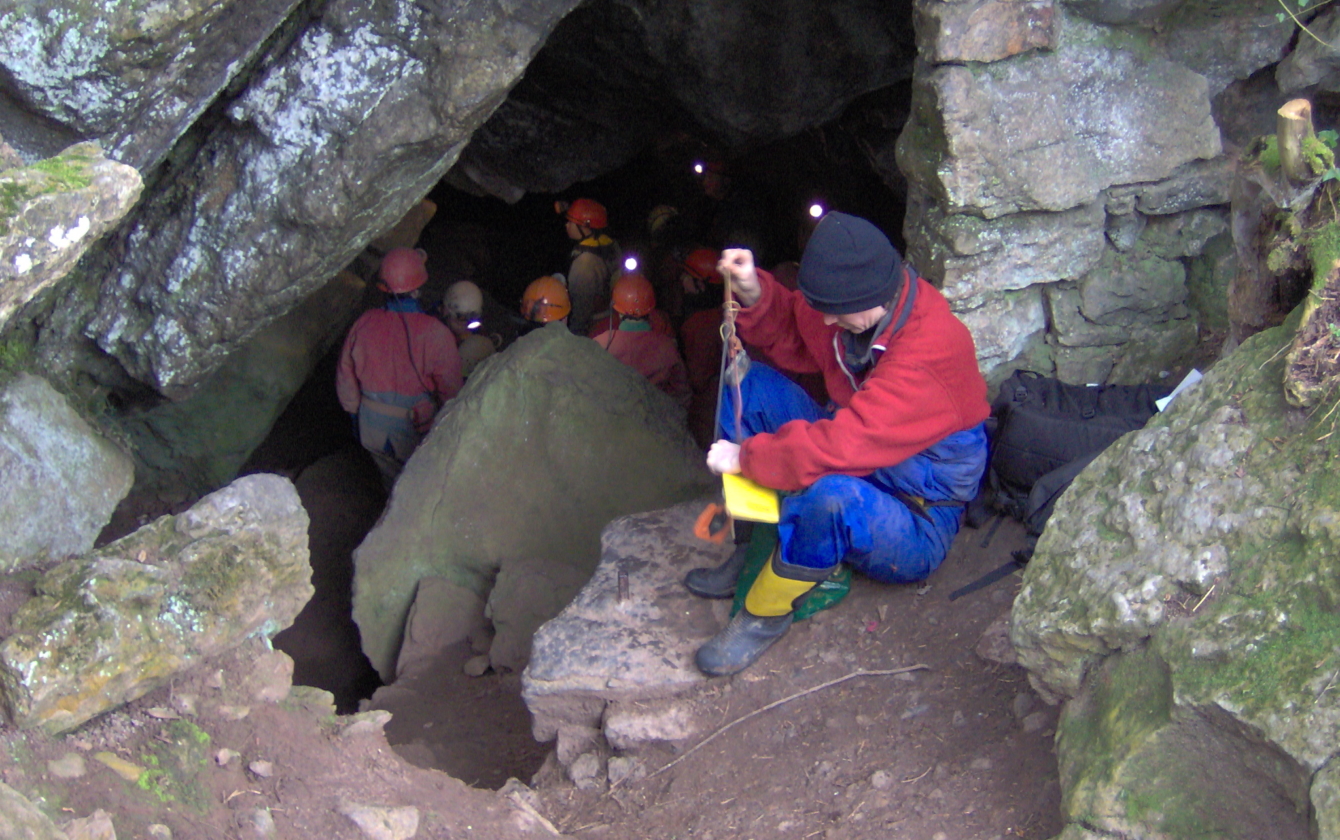 About
Goatchurch Cavern has a long history in the Mendips area. Archaeological findings of mammoth, hyaena, bear and cave lion have been found, as well as traces of human interaction over the centuries. 'Witches marks' dating between have been found carved inside the cave, and written recordings of its existence have been dated to 1736.
While the main entrance to Goatchurch Cavern was advertised as a 'show cave' in the 1900s, that business has since ceased and the entire network has opened for cavers. Parking facilities are available next to the main entrance, which makes it popular with large groups.
The entire system is a good introduction to caving, encompassing short climbs, crawls, slides, walks in large chambers, even squeezes (these can be bypassed). Goatchurch Cavern is also home to bats, and cavers will also find fossil remains, speleothems, stalagmites and stalactites on their journey throughout the system.
Towards the end of the cave there is the option to explore 'The Drainpipe' or 'The Bunny Run' - a phreatic tube measuring nine metres long. Cavers have to wriggle their way forward through the tight tunnel until they reach a small boulder chamber.
This cave is located on public access land. Please note, there are no food or bathroom facilities available at the cave site.
Before you go
Visitors should not enter unless accompanied with a guide or appropriate equipment.
There are no food or bathroom facilities in the area.
Please ensure you wear appropriate clothing, and you bring layers when accessing the cave - temperatures in the caves are much lower than ground temperature.
Cave with care and thought for the environment. Disturb nothing, whether living or geological.
Avoid touching formations.
Keep to marked routes and never cross conservation tapes.
Take nothing but photographs.
Do not pollute the cave - leave nothing behind.