Wild Cooking Series

Forager's Frittata

By Carol Hunt7 November 2017
Carol Hunt shares with us her recipe for a delicious frittata, using foraged leaves and mushrooms, as well as a selection of store cupboard ingredients.
This is a satisfying but simple to make dish using wild greens and/or fungi – just adapt the ingredients to whatever's available to harvest. You might like to choose from sow thistle, dandelion, fat hen, ground ivy, alexander's, chickweed, nettle, mallow or any other suitable edible leaves. Depending upon what is in season you could use a variety of fungi including St. George's, field mushrooms, oyster fungi, velvet shank, amethyst deceivers or any other suitable edible mushroom. If you are in camp and cooking over an open fire, it's also possible to cook the frittata in a smaller tin set inside a dutch oven.
Serves: 4
Prep time: 15 minutes
Cooking time: 20 minutes
Ingredients
Enough olive oil to cook with
2 cloves garlic (or a good handful of Ramsons leaves if they are in season)
2 spring onions
A handful of feta cheese, cubed
6 eggs
Salt and pepper
4 medium sized new potatoes cut into small cubes
Wild greens (pick over, wash and coarsely chop a mixture of fresh leaves)
Wild fungi
Equipment
Heavy bottomed pan
Sharp knife
Fork
Bowl
Spoon
Spatula
Method
Heat a generous slug of oil in a well seasoned heavy bottomed pan and gently fry the cubed new potatoes, spring onions and crushed garlic cloves (if you have ramsons – wash and coarsely chop them, but do not add them at this point or the delicate leaves may overcook and you will lose the flavour). Take care that the potato cubes are fully cooked but that the mixture does not catch or burn.

If you have some, add the cleaned and coarsely chopped fungi to the pan stirring occasionally until they too are thoroughly cooked. Then add the wild greens (including ramsons if you are using them) and cook until they are just wilted. Remove the pan from the heat and set it aside.

Quickly beat the eggs in a bowl and season generously with salt and pepper.

Return the frying pan to the heat. Add a tablespoon of oil to the pan and sprinkle the cubed feta cheese over the mixture then and pour the beaten egg over the top, stirring a little with a spatula so that everything is covered. Stop stirring and let the frittata cook until a slightly crispy crust has formed on the underside (this usually takes about five minutes).

Gently loosen the frittata so that it is not stuck to the pan then cover the pan with large plate or lid and quickly flip the whole thing upside down to invert the frittata onto it.

Carefully slide the intact frittata back into the frying pan, crust-side up and cook for a further five minutes, until the other side is also browned and slightly crisped.

Cut the frittata into wedges and serve hot or cold with a wilted dandelion and bacon salad and some new potatoes.
Notes on foraging and cooking outdoors
Only pick and use foraged ingredients if you are confident identifying them correctly. Do not consume anything unless you are 100% sure that it is safe to do so, making sure it has not been contaminated.
Many plants and fungi are highly poisonous and can cause death if consumed. Beware that many safe and edible ones have dangerous look-a-likes. In some cases, not all parts are safe to eat and some need to be prepared in a certain way to be safe or edible.
Forage sustainably and only pick where there is an abundance of the plant or fungi. Do not take all of the plant or fungi, leave some for others and so that it can continue to support wildlife and regenerate. Many animals, insects and other organisms rely on plants and fungi for survival. Avoid removing flower or seed heads unless you are foraging for these specifically.
Always gain the permission of the landowner before removing anything from their land and do not start a fire anywhere it is not permitted to do so. If making a fire, make sure you follow 'leave no trace' principles and do not cause damage to trees or the ground in doing so.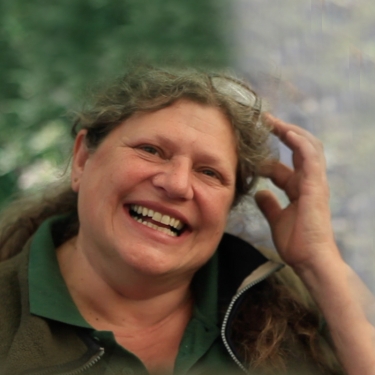 About Carol Hunt
Carol Hunt is an experienced forager who has been collecting and cooking with wild foods for over ten years. She regularly writes recipes for Bushcraft Magazine and runs a variety of courses to educate people about foraging safely and sustainably.