Brightest jewel of the heath

Heather

By Leanne Downs10 April 2018
Thou pretty wee flower, humble thing,
Thou brightest jewel of the heath,
Which waves at zephyr's tightest wing,
And trembles at the softest breath.
Lucretia Maria Davidson
Second only to the Thistle, Heather is one of Scotland's most iconic flowers, though it is found growing wild all over the British Isles and is native to much of Europe. This type of heather (Calluna Vulgaris) is also known as Ling Heather, which comes from the old Norse word 'Lyng' meaning 'light in weight'.
Although the flowers are tiny, they appear in such vast numbers that the moorlands of the country turn deep hues of reddish purple in the early summer and then again during the late summer and early autumn months, and brown-green in the winter and spring months. The flowers themselves range from pale lilac to deep purple in colour, though white heather can also be found. White heather is a symbol of luck, perhaps because of its rarity.
Uses
Beer
In Scotland, Heather has long been used to make Heather Ale, before hops were used. Archaeologists have found traces of a fermented drink made of heather flowers on a 3,000 year old Neolithic shard of pottery on the Isle of Rum. However today, the use of Heather in beer brewing is carefully regulated, due to a fungus that grows on the underside of leaves having hallucinogenic properties.
Tea
Dried or fresh heather can be infused to make a mild tasting tea. Heather tea has been used as a remedy for many digestive problems due to its antiseptic and detoxifying properties but is also said to aid sleep when drunk in small quantities.
Honey
Heather honey is very popular. Beekeepers move their hives onto the moors to coincide with the blossoming of the heather, traditionally on "the Glorious Twelfth (12th August) which is also when the Grouse hunting season starts. The heather flowers only have nectar for up to 6 days during the season, so beekeepers cannot miss this short window. Heather honey has a characteristic taste, which is very strong. It also has an unusual thixotropic texture, meaning it is a jelly like consistency until stirred, when it becomes a syrup like. The extraction of the honey from the comb is difficult, so it is often sold as comb honey.
Dyes
Heather has been traditionally used to dye white wool yellow, though it can be used to dye grey wool green. It has also been used to tan leather.
Other uses
The tough Heather stalks have been used for centuries for making brooms and thatching roofs, as well as making rope and stuffing mattresses. The stalks are also being used today to make jewelry where the stalks are dyed bright colors and compressed in resin and then set into various designs. Heather is also a popular flower for use in bridal bouquets
It is an important food source for sheep, deer and grouse as well as insects such as the heather beetle and the larvae of the small emperor moth. To aid the growth of new shoots for food, Heather is periodically burned in many areas to remove the older growth and allows the plants to regenerate. Burning in this way also means that there are areas of heather of different heights, providing a mixture of areas for feeding and cover in close proximity to each other, beneficial for moorland birds.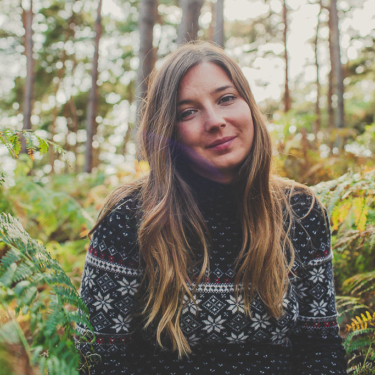 About Leanne Downs
Leanne Downs is the content editor for Thryve and a freelance photographer and journalist specialising in outdoor lifestyle, adventure and slow travel. She is passionate about exploring the human connection to nature.