Wild Cooking Series

Mushroom Tempura

By Carol Hunt31 July 2018
As part of our Wild Cooking series, we've teamed up with experienced forager Carol Hunt, who shares with us a simple recipe for foraged mushroom tempura.
This is an easy, quick campfire snack or dish using foraged fungi (or fungi brought from home if you're not experienced enough to find your own). We used a mixture of Parasol (Macrolepiota procera) mushrooms and Horse (Abrahams, Agaricus arvensis) mushrooms but any firm textured mushroom will work. We used pre-made Tempura batter mix as it's quicker, less messy and gives great results in camp.
Serves: 4
Prep time: 10 mins
Cooking time: 10 mins
Ingredients
Mixed mushrooms, as many as you like!
Pre-made Tempura batter mix (or use a recipe to make your own)
Seasoning of your choice
Oil
Method
Mix the Tempura batter according to the instructions on the box, usually you just need to add some water and mix well. Add any seasoning you like and allow the settle while you chop your mushrooms.

Clean and then chop the mushrooms into bite sized chunks and then put into the tempura mixture to coat them thoroughly.

Heat a generous amount of oil in a large skillet, you can really have too much oil in the pan. The deeper the oil, the less you will need to turn the mushrooms and the better the results will be, but a small layer of oil covering the whole of the pan will do the trick.

When the oil is very hot, test a little of the batter mix in the pan. It should go golden brown very quickly. When it is ready, spoon the mushrooms in the pan one by one to crisp up. When you think they have turned golden on one side, turn them over if needed. When you are sure the mushrooms are heated through, remove from the pan with a slotted spoon if you have one and place on kitchen towel to soak up any excess oil.

Serve in a bowl with dipping sauce of your choice and eat while warm.
Notes on foraging and cooking outdoors
Only pick and use foraged ingredients if you are confident identifying them correctly. Do not consume anything unless you are 100% sure that it is safe to do so, making sure it has not been contaminated.
Many plants and fungi are highly poisonous and can cause death if consumed. Beware that many safe and edible ones have dangerous look-a-likes. In some cases, not all parts are safe to eat and some need to be prepared in a certain way to be safe or edible.
Forage sustainably and only pick where there is an abundance of the plant or fungi. Do not take all of the plant or fungi, leave some for others and so that it can continue to support wildlife and regenerate. Many animals, insects and other organisms rely on plants and fungi for survival. Avoid removing flower or seed heads unless you are foraging for these specifically.
Always gain the permission of the landowner before removing anything from their land and do not start a fire anywhere it is not permitted to do so. If making a fire, make sure you follow 'leave no trace' principles and do not cause damage to trees or the ground in doing so.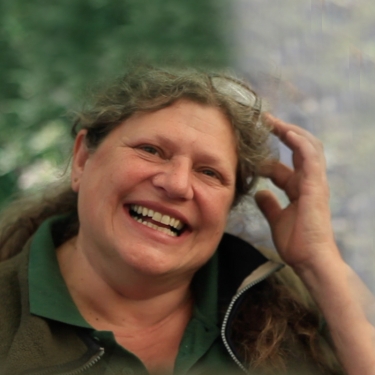 About Carol Hunt
Carol Hunt is an experienced forager who has been collecting and cooking with wild foods for over ten years. She regularly writes recipes for Bushcraft Magazine and runs a variety of courses to educate people about foraging safely and sustainably.