How to call

Mountain Rescue

By Katy Who9 May 2019
It's a situation we all hope to avoid, but being prepared for an accident in the mountains is essential. To help you prepare for staying safe on your hill-walking days, we've pulled together this guide with all the information you'll need in case of an emergency.
Contacting Mountain Rescue
When contacting Mountain Rescue in England and Wales, have these details to hand:
Your location, with a grid reference if possible
The nature of the accident and any injuries
The name and age of the casualty
The number of people in the party with the casualty
The equipment you're carrying
Your contact details
Call 999 or 112 and ask for "Police" and then "Mountain Rescue". Provide the above details that you have prepared and then stay where you are until you are contacted by the rescue team.
There is also the option to contact the emergency services via text, but you have to be registered with emergencySMS beforehand. Register in advance, don't wait until you need it.
You can do this by texting "register" to 999 and then follow the instructions you will be sent. In the emergency situation, text 999 with a message that includes "police", the details of the incident and your location, again a grid reference would be very useful.
Grid references
A grid reference is either a four or six figure reference number that helps pinpoint your location. The six-figure reference is much more specific, so preferable in a mountain rescue situation, but a four-figure is still more helpful than no grid reference at all. OS maps work alongside the national grid, and your map will have two letters written on it that refers to the national grid number.
For example, Ambleside in the Lake District has the national grid reference letters "NY". There are gridlines on every map: the vertical lines are called "eastings" and the horizontal lines are "northings".
The crossings of these lines create grid squares, each of which are numbered along the edges of the map. To find the first four numbers of your grid square, always go across first, before you go up. "Along the corridor and up the stairs".
Write the two-figure number of the easting down first, and then first the two-figure number of the northing. These combined create your four-figure grid reference. You can use this when finding your six-figure grid reference, just leave a space after each set of numbers, eg: 61_ 38_.
Divide the square you've identified into a hundred tiny squares, ten on each side. Remember again to go along the corridor and up the stairs, and work out the extra two numbers you need to create your six-figure grid reference.
There are several tutorials online showing this if you need a visual guide to learn this skill, and don't worry if it takes some practice before you really get the hang of it.
Distress Beacons
There are distress beacons of various forms available to purchase online, if this is something that would ease your worries on the hill. These come in two categories: devices that transmit radio signals and devices that send your GPS position to a remote control centre. Thoroughly research which is best for the purpose you will need it for.
Unable to give a grid reference or unsure of your location? Consider these points:
Which mountain are you on?
Where did you last know your location, and how long ago was it?
What are the features around you like? I.e, are there boulders or scree? What is the landscape/ground like? Is it steep or flat? Can you see any prominent features from where you are?
What is the compass bearing directly down the slope beneath you?
Are you in cloud/is there cloud approaching?
Which way is the wind blowing? (up, down or across the hill)
What is your best guess at your location?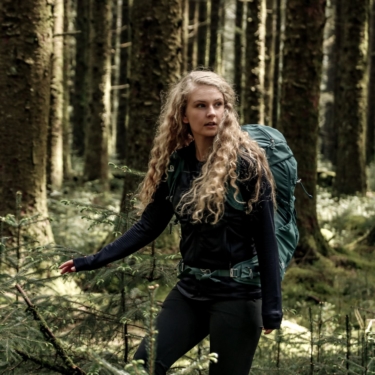 About Katy Who
Katy Who is a writer, Instagrammer and photographer from the North West of England. The great outdoors inspire her creative writing and her home landscapes feature heavily on her blog, journal articles and in her (work-in-progress) novels.