An Interview With A Mountain Rescue Volunteer

Rebecca Morris-Eyton

By Katy Who22 October 2019
Mountain Rescue operates 24 hours a day, 365 days a year, and is a completely voluntary service. At any time of day, members of the Mountain Rescue team are called out from their daily life, jobs and families, to save casualties and perform a number of tasks in emergency situations.
It takes determination, sacrifice, technical skills, first aid training and high levels of fitness to become a member of the team, not to mention calls can come at any hour and members of the team are unpaid volunteers. So what makes this voluntary role so attractive to many brave and selfless individuals in the UK? We've interviewed Rebecca Morris-Eyton, a member of her local Mountain Rescue team for the last 8 years, to find out.
Hey Rebecca, thanks for chatting to us today! In your own words, can you introduce yourself and tell us a little bit about what you do?
Hi, I am an outdoor education instructor in the UK and middle east, I also have my own lifestyle coaching business. My passion lies with helping people, being outside and seeing others enjoy the outdoors.
When did you discover you'd like to join Mountain Rescue, and how did you go about signing up?
I have always known about the Mountain rescue and what amazing work they do – Both my father and Grandfather were involved in the local team for short periods years ago. About 9 years ago, I started taking a big interest in what Mountain Rescue were doing. It was around the same period of time that I had come back from a round the world trip and started to spend more and more time in the local fells and mountains. I wanted to help the people who needed it in the Lake District Fells, the Mountain Rescue was an obvious way to do that. I got in touch with my local team via Facebook and asked for an application form. Each team has different systems, however this team required an application form and an interview. Thankfully I passed and joined the team in January 2012.
What are your must-have items that you won't go on a call without?
So many must-have items. I have a rucksack specifically for callouts. This is always packed with a headtorch, extra torch, hat, gloves, extra jacket and waterproofs, a warm layer, bottle of water, some food – just a snack if it is a short callout, sandwiches if it is longer, map and compass and a small First Aid kit. Sounds like a lot, but it packs quite small.
Recently I was in an accident and Mountain rescue has to be called to rescue me, even through all of my training, this is when I really realised how important the warm layers were for casualties – I was unconscious for a while, even though the weather was hot and 20+ degrees, the team put multiple jackets over me and even fleece mittens on me! At mid-day in July! You never know when you might need it.
How do you fit your Mountain Rescue responsibilities around your own life?
My family and friends are incredibly supportive of the work I do with Mountain Rescue and help me as much as possible. They accept that I get called out, sometimes in the middle of the night, or just as dinner needs to go on the table. They are amazing and will help in any way possible.
Each place I have worked over the last few years knows and thankfully supports my work in Mountain Rescue. It is a voluntary organisation and sometimes it is just not possible to get to every callout – if I am the only one at work or doing something that I cannot get cover for, or leading a group of people, I have to make the difficult decision not to go.
Rebecca Morris-Eyton. Mountain Rescue.
What are your favourite outdoor activities when you're not out saving lives?
Favourite outdoor activities, so many! I love to be out kitesurfing, hill walking, rock climbing, exploring and more recently I'm really enjoying canoeing.
Has being a part of Mountain Rescue changed your outlook on the outdoors and outdoor activity in general?
It has, I am now more knowledgeable and take the risks a bit more seriously – the last thing you ever want is your own team rescuing you! On a serious note, I get some incredible training through Mountain Rescue. I constantly re-evaluate what I take with me and where I am going.  I am also not afraid to give people advice to keep them safe too.
What has been the most rewarding experience you've had since you joined your local Mountain Rescue team?
Being involved in such an incredible organisation and working with an amazing team is incredibly rewarding. Everyone has their strengths and weaknesses, but we are all a team. We all have the same goal when on a callout. I honestly haven't seen teamwork like it in many other places. For example: we worked with a neighbouring Mountain Rescue team to carry a casualty down a rocky and unstable path from the summit of Scafell Pike. It was a long but smooth carry off, we all worked together over some very steep and tricky ground and proved that it didn't matter what the obstacle was, we would overcome it.
Also the gratitude of the casualties and the families makes it all worth while and also very humbling. I have met some incredible people – casualties, team members and members of the public throughout my time in the team.
What advice would you give to someone who is thinking about signing up to join their local Mountain Rescue team?
Definitely go for it! Most teams will require a base level of fitness and some hill experience – ideally in the local hills and some local knowledge. You will learn so much. Go in with an open mind and absorb the information like a sponge. In each team there is an incredible pool of knowledge – definitely make use of it. Never underestimate the fitness and knowledge of the older team members. Some of our older team members have been in the team for over 50 years now. They are always ready to answer questions and help where they can. I think our oldest team member is 75+ and still a regular fell runner!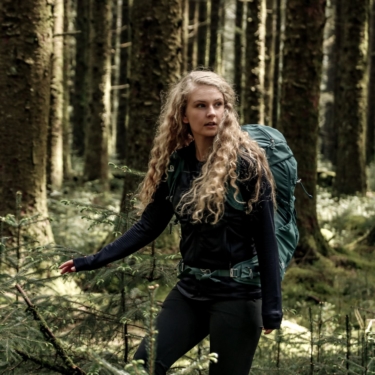 About Katy Who
Katy Who is a writer, Instagrammer and photographer from the North West of England. The great outdoors inspire her creative writing and her home landscapes feature heavily on her blog, journal articles and in her (work-in-progress) novels.