An Everyday Adventurer's Guide To

Pembrokeshire

By Katy Who29 March 2020
Katy Who provides her suggestions for the best way to spend a short break in beautiful, windswept Pembrokeshire. From surfing its famous beaches to puffin-spotting on Skomer Island, Pembrokeshire is an underrated jewel in the crown of Wales.
Pembrokeshire, on Wales' windswept southern coast, is an adventurer's playground: incredible surf beaches, a beautiful and famous coastal path, tiny towns dotted across a wild landscape to top up tea and biscuit supplies, and wildlife in abundance. As an Everyday Adventurer, and lover of this underrated area of Great Britain, I have compiled a small list of must-sees and dos for the visiting Everyday Adventurer.
Surf Beaches
Pembrokeshire's surf is legend, and for good reason. Long stretches of untouched sandy beaches fall away to hundreds of metres of rolling barrel waves, and in such a small area of the country, surfers of any age and ability will find themselves amongst waves that suit their ability level. The beaches where you can rent your own surf equipment include: Freshwater West and Broadhaven, and surf schools in St. Davids, Newgale and Pembroke can teach beginners of all ages how to master this popular, fun-filled sport.
If you have your own board and are itching to get in the waves, try heading to: Marloes, West Dale, Whitesands, Tenby, Abereiddy and Manorbier. Magic Seaweed is a great resource for checking the surf so you can choose the best days to hit the beach with your board.
Strumble Head lighthouse; it may be windswept but that adds to its charm.
Strumble Head and Surrounding Walks
For those that fancy a breath of that famous, restorative sea air, Strumble Head and its iconic lighthouse is a must-visit. The coast is windswept and dramatic, but there are clear paths and mapped routes for any level of ability or fitness. From Strumble Head, one such walk follows a coast path that winds eastward along the undulating and snaking coastline. There is the option to walk a ten-kilometre circular route, with the second-half following inland paths, or you can take a shuttle bus from Llwanda after seven kilometres back to the car park at Strumble. Sights of beautiful coast birds and wildlife are almost guaranteed, and the views past hidden bays and out to sea are spectacular. For those seeking a longer, more arduous and rewarding multi-day adventure, the Pembrokeshire Coast path provides 186 miles of tracks through unspoilt country, providing the best views and experiences Pembrokeshire has to offer.
St. David's
After all that surfing and hiking, what Everyday Adventurer doesn't need a pick-me-up in the form of a good cuppa and a slice of cake? St. David's is the perfect place to re-energise after partaking in all the activities that Pembrokeshire has to offer. This quaint place is also the UK's smallest city, and has a spectacular cathedral and plenty of quirky independent shops that are worth a visit. My family and I stopped by at The Meadow café to get our fix of tea and cake, but there are plenty of other cafés and pubs in the centre of the city to try, too.
Skomer Island
For a truly memorable and magical day out, Skomer Island can be the perfect excuse for a rest day and an opportunity to spot some of the wildlife that Pembrokeshire is treasured for. Through the summer months, the boat to the island runs in the morning, but this is completely weather dependent. Sadly, on both days we wanted to head across, the ferry wasn't running due to high winds. For those lucky to be in Pembrokeshire on a day when the ferry in running, make sure you get down there early as only 250 lucky people get to visit the island each day. This is to prevent erosion and protect the hugely important habitat that many ground-nesting birds call home; this is a unique place where conservation is vital and incredibly important. Skomer is particularly famous for its puffin population, and is the perfect place to see these beautiful birds thriving. Those visiting in early autumn may also get the chance to see the beautiful Atlantic Grey Seals coming on land to give birth to seal pups. A real treat for the whole family! If you arrive and tickets have sold out, never fear. Boats circle the island throughout the day, and you'll still have an opportunity to see puffins, grey seals, dolphins, porpoises, shearwaters and gannets from the boat.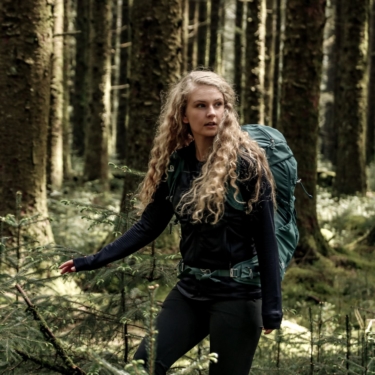 About Katy Who
Katy Who is a writer, Instagrammer and photographer from the North West of England. The great outdoors inspire her creative writing and her home landscapes feature heavily on her blog, journal articles and in her (work-in-progress) novels.